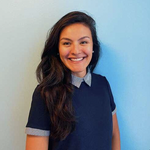 Updated by Diana Ramirez
WHO IS DREAMDATA
Dreamdata was born out of the founder's own struggles to gain a holistic understanding of the impact different teams were having on revenue. The solutions available were siloed and offered little insight into the long and complex B2B customer journey.
VALUE PROPOSITION
Dreamdata is a no-code revenue attribution platform that gathers, joins, and cleans all revenue-related data to present transparent, actionable analysis of what drives B2B revenue.
Everything from user behaviour and traffic sources to the tools on your tech stack is considered in Dreamdata's B2B attribution analysis. The result: unprecedented insight into the B2B customer journey.
This allows, B2B growth leaders to finally connect their spend and revenue to their pipeline as well as investigate the different touch points an impact of every channel, campaign and scale what works.
HOW IT WORKS
The whole process starts with connection all your sources to our Dreamdata App. All sources means: Your CRM system or systems, Web- and Form-tracking as well as all your Social and Paid Ad Networks.
The foundation of your Data will come from Website Visitors and Form Submissions. This will require that you install some scripts on your website, if you are not tracking already (e.g. Segment). You will need to involve your Web Developer for this task. This task is important to do as soon as possible as this data can't be retrieved historically. The sooner we have tracking data, the sooner the reports will provide useful data.
Learn how to set up your Sources:
| | | | |
| --- | --- | --- | --- |
| WEB TRACKING | PAID AND SOCIAL ADS | MARKETING AUTOMATION | CRM |
| | | | |
Once you have connected all the sources it can take up to 48h for the Data to show up correctly within Dreamdtata. This depends on the complexity of your set up and the amount of Sources you connected.

In the next step, we will extract the tracking and integrations data and load it into our Dreamdata App. Here your data will be transformed/cleansed, modeled, and then made available to you as analytics within our app. It is also ready to be exported to other BI Tools if needed.
The next step will be to define your stage models, also understood as sales/ marketing funnel.
This is important as within the different dashboards such as Performance, Journeys and Revenue Analytics you will be able to switch between the stages of your Funnel and see the impact of your campaigns at each stage.
Depending on your Pricing Plan you will have a standard model or custom. The custom one is only available for Team and Business. Read more to understand how to set up custom stage models.
DATA VALIDATION
This is the last step before starting to analyse your data and the different views. This will be mostly done by us but we also ask you to check that the data is correct.
How can you know if data is being tracked? Very simple, you just need to go to the Revenue Reporting dashboard and check if the stage model unit values match the number you see in your data source for the selected timeframe.
In the following example, you can see the Revenue Reporting for the MQL stage model of January 2023 of a specific company. In this example, the company uses "Leads" as the unit of the MQL stage model, so this number should match the number of MQL leads in their CRM.

We recommend that you toggle between the different stage models, and check if all the unit values match what is in your data source.
We of course encourage you to explore the other dashboards too and check if you can see your campaigns and events. This is also part of the validation. If anything is not correct then please reach out over friends@dreamdata.com (if you are using our system for Free) otherwise contact your assigned Customer Success Manager to help you out.
After connecting and validating your data you can start looking at the dashboards and switch between the standard stage models. If you are a Team or Business tier customer you may do some adjustments to the stage models. Read more about this here.