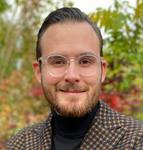 Updated by Rasmus Gripenfrid
It can take up to 48 hours for the data to show in the Dreamdata app once you successfully integrated it.
On Dreamdata's main menu, click on Data Platform and then select "Sources".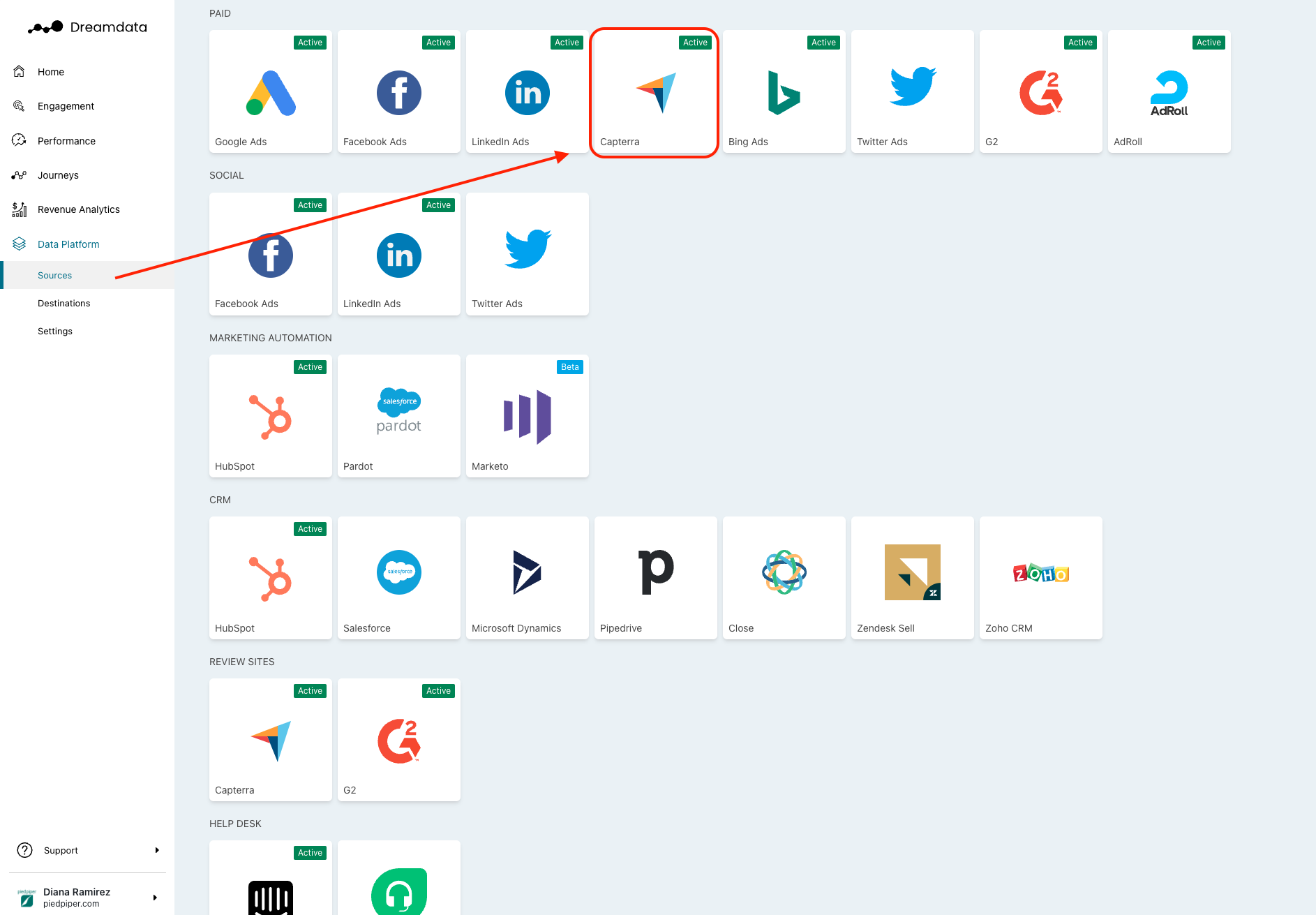 On the Integrations page, select "Capterra", in the third row from the top at the right corner.
In order to proceed you need to submit your Capterra API-key.

In order to get an API-key from Capterra, you need to go through Capterras helpdesk/account manager. You can find their contact information by signing in to your Capterra account: https://www.capterra.com/vp/login and clicking on "Account Settings". Their contact details are located in the grey box to the right.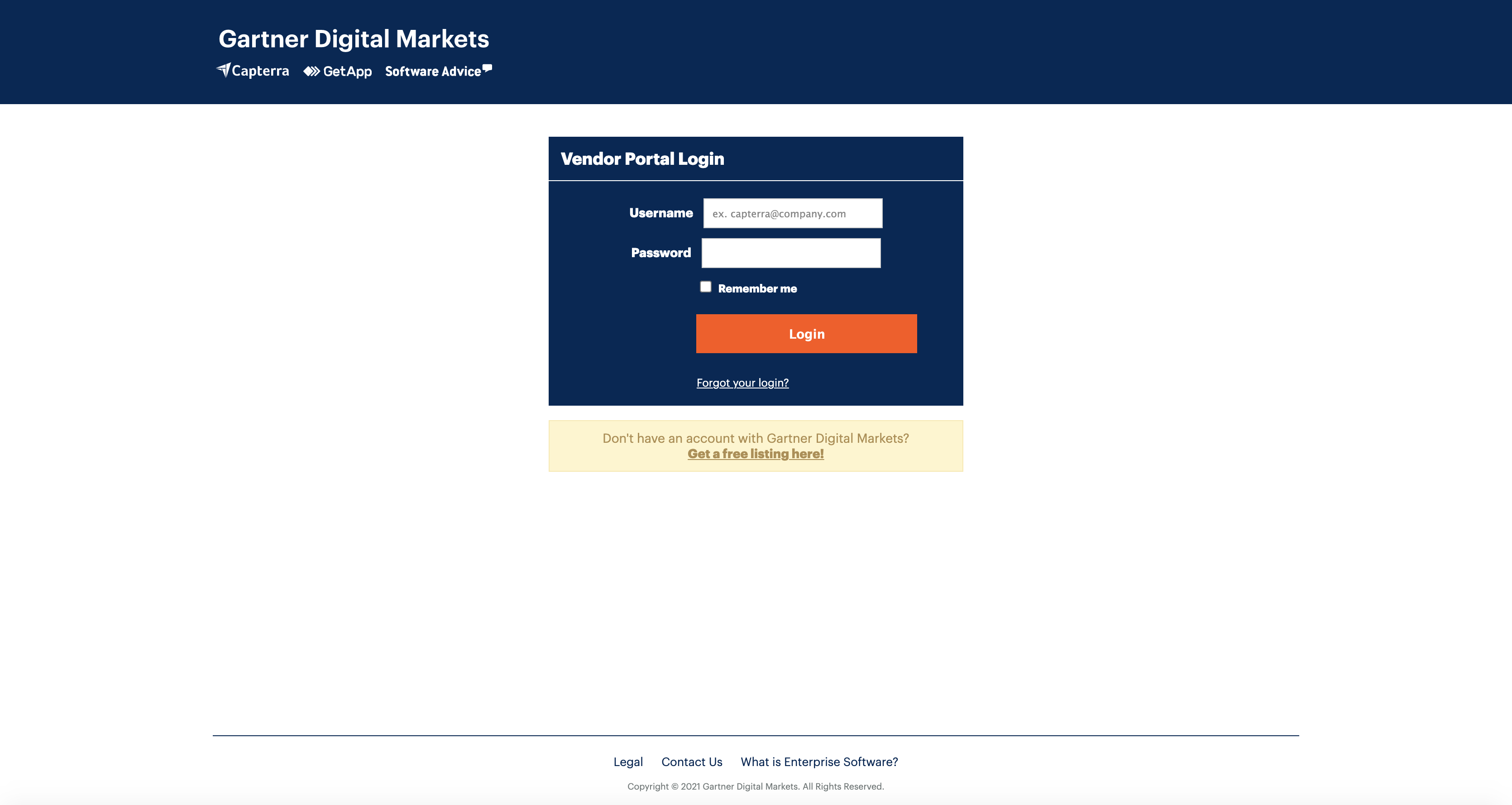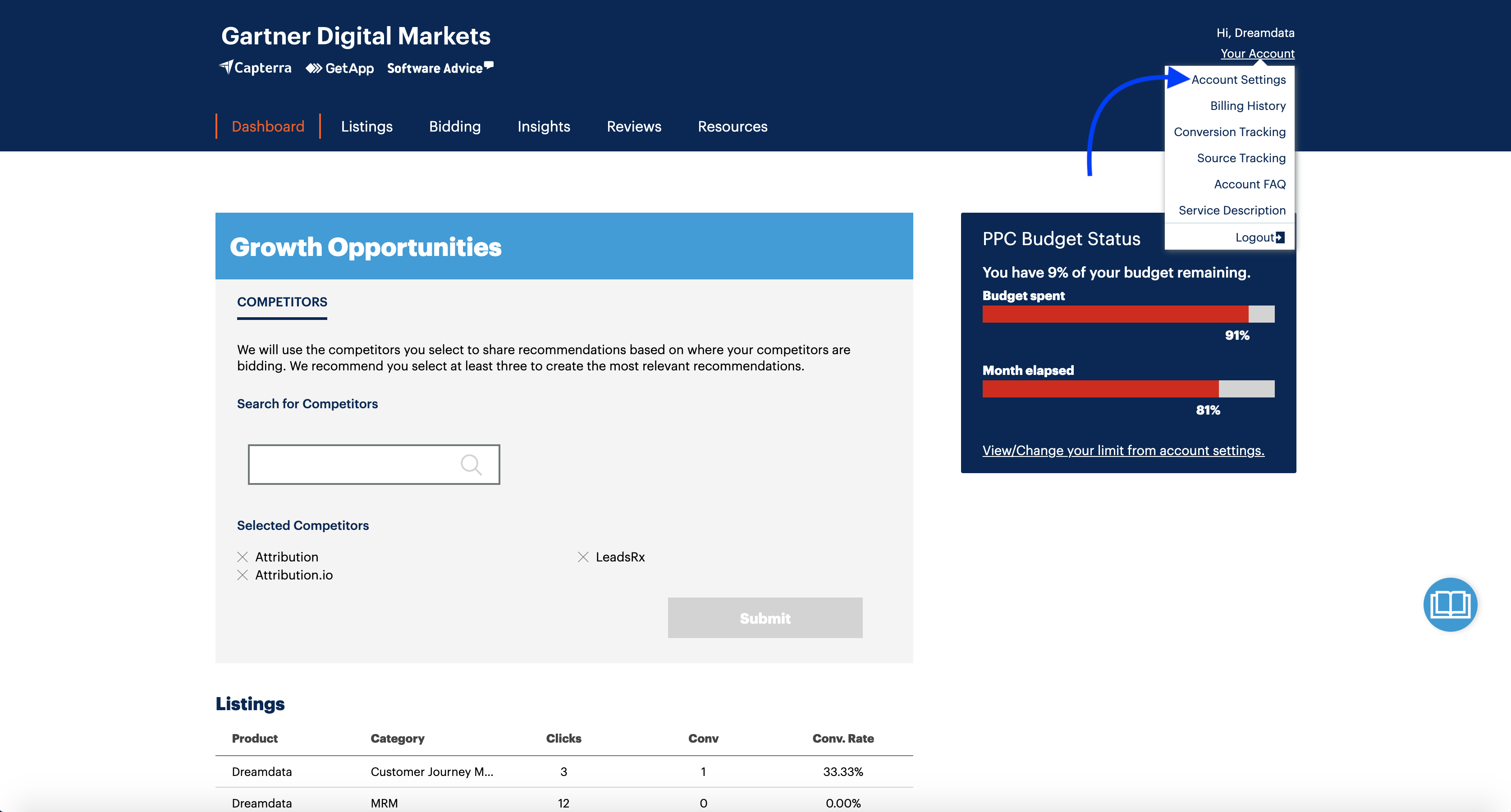 Once you've received the API-key, paste it and Click "Enable".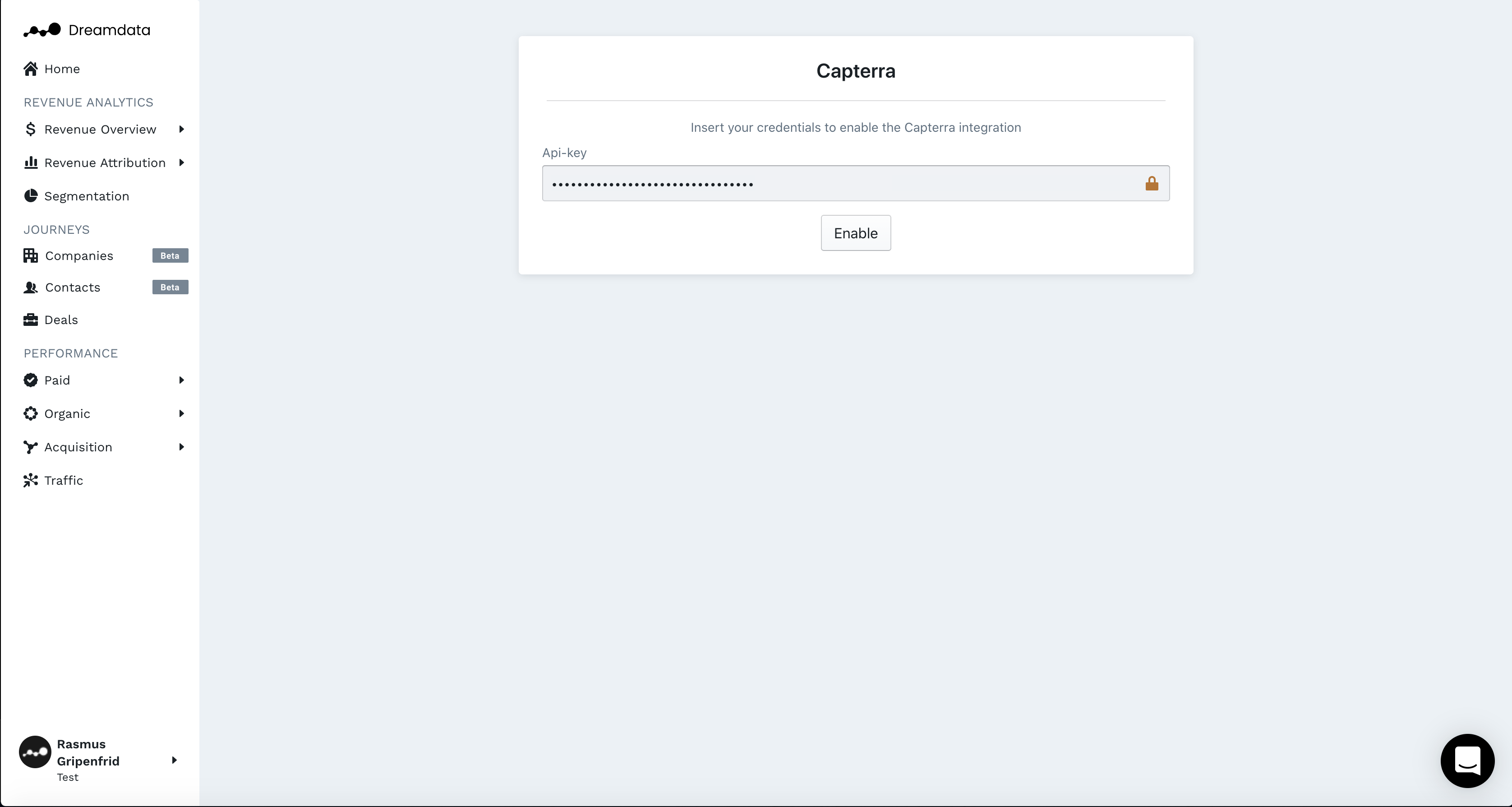 You're all set 🔥 It can take up to between 24 – 48 hours before data begins to appear in your Paid Overview, Cost, ROAS (Return On Ad Spend) and Capterra Ads dashboards.
Capterra Tracking
To ensure we can map your traffic and revenue back to the Categories they originated from, it is best practice to add UTMs to your Capterra links and for you to use the Category name within the utm_campaign.
utm_source=capterra
utm_medium=cpc
utm_campaign= marketing_analytics (the category name)