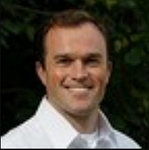 Updated by Nicholas Wright
Dreamdata Web tag template is an official tag template for Google Tag Manager that can be found in the Community Template Gallery.
Description
This template implements Dreamdata analytics script integration. Instead of loading the analytics script manually, you can load it using Google Tag Manager. The analytics script gathers various events about the user of your website. The template is equipped with all the functionalities of our analytics, alongside with an optional auto-identify script.
Instructions
When this tag fires, it loads the analytics script to the browser. Once the script is loaded, it initializes it with your Dreamdata API Key and automatically registers a page view. If you have enabled auto-identify the script will also try to identify users when they submit forms.
Read more about how the Dreamdata analytics script works here.
You can find your Google Tag Manager API key under den Google Tag Manager Source inside the Dreamdata App.