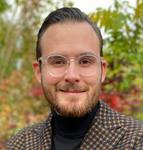 Updated by Rasmus Gripenfrid
Dreamdata needs to connect to your CRM system in order to work properly. This is used to collect data on your customer accounts and link it to the tracking data, thus being able to create attribution to touches in your customer journeys.
It can take up to 48 hours for the data to show in the Dreamdata app once you successfully integrated it.
On Dreamdata's main menu, click/hover on your name and then select "Integrations".

On the Integrations page, select "Pipedrive", in the fourth row from the top, second item from the left.

Click "Enable" (a new tab will open).

If you haven't selected a CRM system for your Dreamdata account yet, chances are that you might be prompted with the following question "Is Pipedrive your Primary CRM?". Select the option that applies for you.

In order to proceed, you need to be signed in to your Pipedrive account.
Click "Allow and Install".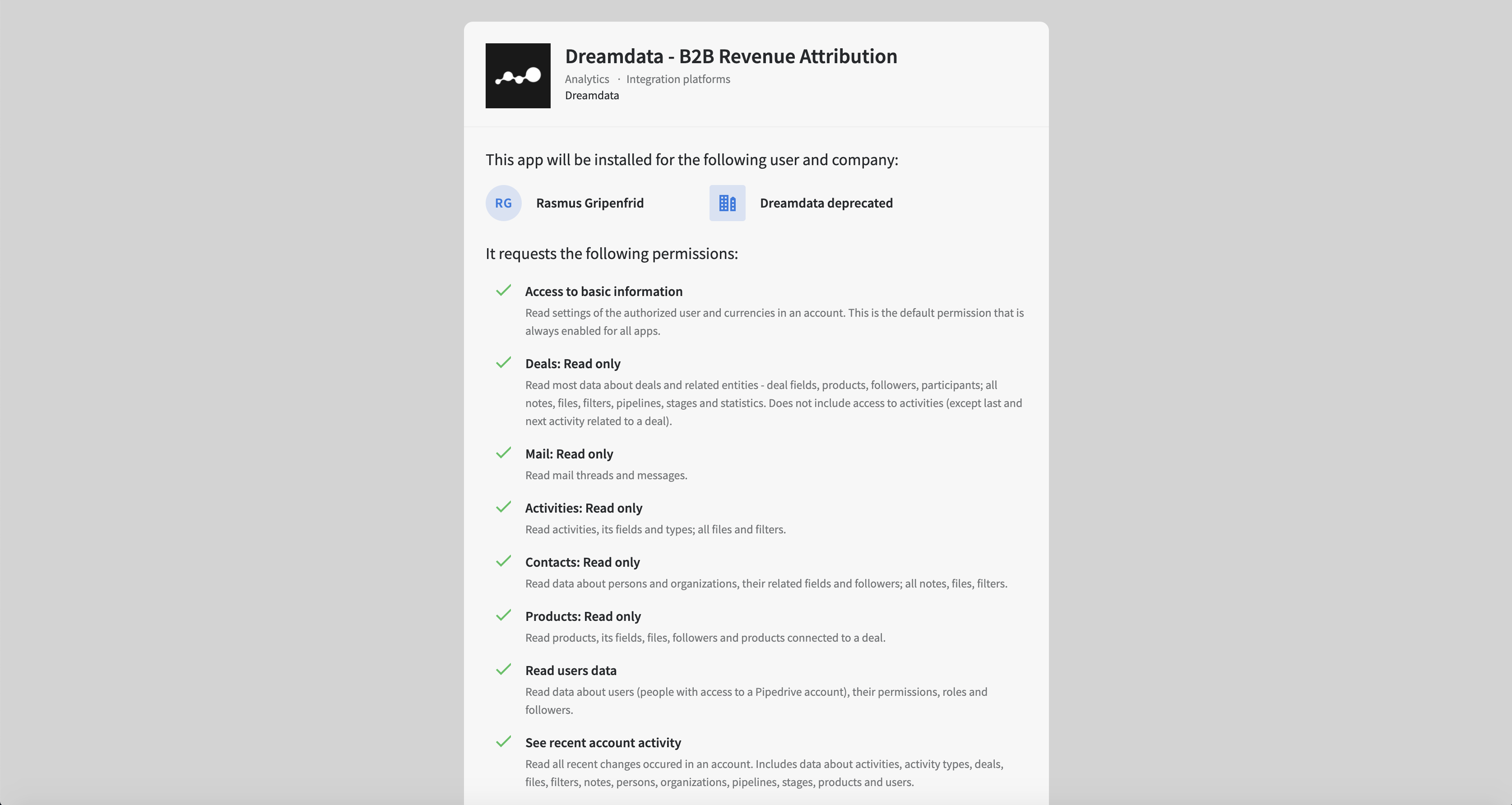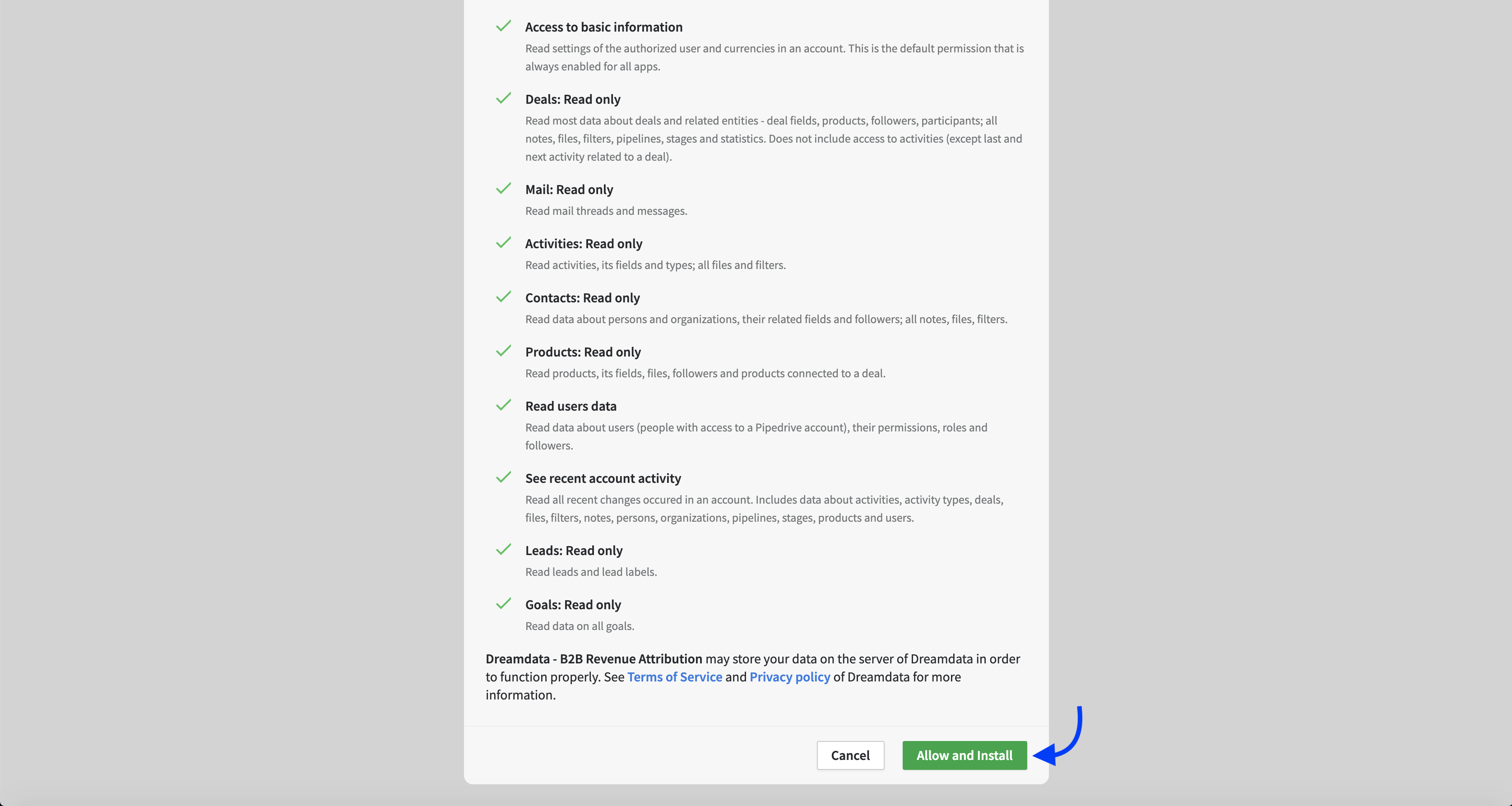 You're all set 🔥 It can take up to between 24 – 48 hours before data begins to appear.