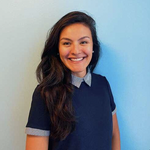 Updated by Diana Ramirez
Great to see you here!
In this section we will explain how you can adjust your settings within Dreamdata and what exactly can be adjusted within each option.
The image below shows our settings function. You can navigate to settings by going to Data Platform and then selecting from the drop down menu "settings".

Under "general"
You can set up the currency for all reports. Note: For the Segmentation report this will mean, that regardless of the filter e.g when you are comparing between the different countries your company operates in. It will still show one uniform currency. There is no option to set up a currency depending on the country you are investigating.
Primary CRM: Should you decide at some point to switch your primary CRM system from e.g. Hubspot to Salesforce, then please let us know. You can inform us by either contacting your assigned CSM or by reaching out over friends@dreamdata.io. Why do we need to know? Because this will affect the stage models and the data we are pulling.
Email exclusion: Set up all Email addresses that you want excluded from your data collection
IP exclusion: Add IP addresses to exclude from your data collection
Host exclusion: Add hosts to exclude from your data collection
Under "conversions"
When you start using Dreamdata you will find already pre-defined conversions. By clicking on add new conversion you can define what a conversion is. The conversion definitions mainly impacts the W- shaped attribution model where touches with conversions are given more value. Furthermore, they are highlighted in the Customer Journey view.
Under" content"
You will be able to set up the pages where you would like us to capture specific content being e.g downloaded. To learn how to set this up please read the following article: Set up content reporting and watch the explanatory video. Your set up will affect the filter category within the content performance and content analytics report.
Under "UTM mapping"
Dreamdata provides a tool for mapping UTM parameters and referrer information into Channel, Source and Medium. We have a large set of default mappings that ensure that for most cases this happens out of the box. If you have changes or additions to the mapping you can make them here.
Under "analytics customisation"
Set custom groupings to see the average journey based on deal size and days to value. The changes will appear in your Segment report.
Under "attribution models"
You can turn on or off the different attribution models that we provide. Within Dreamdata you will have 6 attribution models: First-& Last touch, Linear, U-shaped, W- shaped and Data driven. The difference is that some models are position based (First-& Last touch, Linear, U-shaped, W- shaped ) and others are Data driven.
Under "stage models"
You will find the options to start adjusting the default models. You will be able to create stages based on events or based on your crm. If you belong to the business tier your set up might turn out to be a bit more complex. If so, please reach out to your assigned CSM for help. We will then customise your stages.
Note: This is just available for Business tier customers.