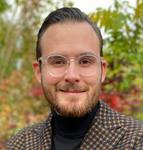 Updated by Rasmus Gripenfrid
In order to enable the Google Search dashboard and populate the Organic Search dashboard with data, you need to enable the Google Search integration.
It can take up to 48 hours for the data to show in the Dreamdata app once you successfully integrated it.
On Dreamdata's main menu, click/hover on your name and then select "Integrations".

On the Integrations page, select "Google Search" (second from the right) at the top corner.

Click "Enable" (a new tab will open).

Choose an account and sign in.

Grant dreamdata.io access to your Search Console. Click "Allow".

Make sure relevant sites are set to "Active" and click "Save".

You're all set 🔥 It can take up to between 24 – 48 hours before data begins to appear in your Organic Search and Google Search dashboard.