Setting up your customised Stage Models
Setting up your customised Stage Models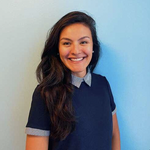 Updated by Diana Ramirez
Great to see you here!
This means that you have completed the integrations set up and are more than ready to define your stage models.
Stage models help us to segment your customers or leads to later on apply attribution to it.
Within Dreamdata you will find your stage models on almost all dashboards at the top, where the filters are located:

Depending on you package (Free, Teams or Business) you will have to work with the generic three stages: Sign up, Opportunity created and Opportunity won or adjust them depending on your Sales and Marketing Funnel. Note: special customisation is only offered to Business tier customers.
If you are a Team or Business tier customer, we need to know the stages in your sales funnel since these will need to be mapped in our backend to make sure that we are showing all of your leads, deals created and deals won etc. from your CRM.
STEP 1 : BASIC QUESTIONS TO SHAPE YOUR STAGE MODELS
To start adjusting your stage models your Customer Success Manager will most likely ask you to describe your Sales and Marketing Funnel according to your CRM set up. That is important because your funnel will help us understand your business goals and set up the stage models.
These are the key questions that you should be able to answer:
1. Describe your Sales and Marketing Funnel as well as your KPI's
2. Where do you draw the line between Sales and Marketing activities?
3. How do you segment your customers?
4. Is your Funnel reflected in one or more crm systems (Primary and secondary crm)?
Once we have the answers to these questions we will need to go to the technical details behind the scene.
STEP 2: TRANSLATE YOUR FUNNEL INTO STAGES
Information we need from you to build the stage models:
1. The name of each stage of your funnel that you would like to see reflected
2. Their definition: When does a customer reach that stage? What needs to happen to move that lead?
3. A time stamp (numeric value-> date)
4. A financial value for each stage (For all stages prior to the official deal creation in the crm, we will set up a generic value of 100 of your desired currency).
Within your CRM e.g. Hubspot you will have a pipeline where you will be moving your leads depending on their respective stage. This pipeline usually reflects your funnel quite well. Even though we would love to believe that one stage follows the other, truth is, the path is never linear..but leads move back and forth.

(The image is an snapshot taken from Hubspot)
Therefore it is crucial to track each pipeline "move" by providing a timestamp for when the activity starts or ends. Depending on the lead stage, it will have a value defined within your CRM or a generic fixed value defined by you. A lead is likely to have a value when it is created as a deal within your CRM. Then we will take the value directly from the CRM. But when a lead is new in the pipeline e.g. as a result of marketing activities, then it most likely do not have a value defined by the CRM.
To calculate the value of a lead, think of your average deal size and how many leads it takes to close a deal. Then multiply the average deal size with your conversion rate.
Please have in mind that the descriptions need to be as precise as possible meaning that if you have custom fields holding the creation date of let's say a MQL or the value of your deal won, we will need to know the name of the field, eg. became_mql_date.
STEP 3: HOW LONG DOES IT TAKE TO BUILT THE STAGES?
Once we collected from you the requested information we will let our engineer team built the models for you. This can take up to 12 hrs for the stage models to be displayed within your Account.
STEP 4: VALIDATING THE DATA
To ensure the data is flowing correctly we will ask you to compare the data showing e.g. in the revenue attribution view with the data your crm system and other sources provide. To properly validate your data you will have to switch the stages to see how the data changes and compare how many leads are being shown.
It is completely normal that we will use some time in order to fine tune and get the expected results.
Should you have any further questions please reach out to your assigned Customer Success Manager or write us to friends@dreamdata.com