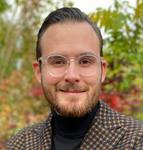 Updated by Rasmus Gripenfrid
To populate your Paid Overview, Cost, ROAS (Return On Ad Spend) and LinkedIn Ads dashboards with data, you need to enable the LinkedIn Ads integration.
It can take up to 48 hours for the data to show in the Dreamdata app once you successfully integrated it.
Setting up LinkedIn Ads
In Dreamdata's main menu on your left side, click on Data Platform and then select "Sources".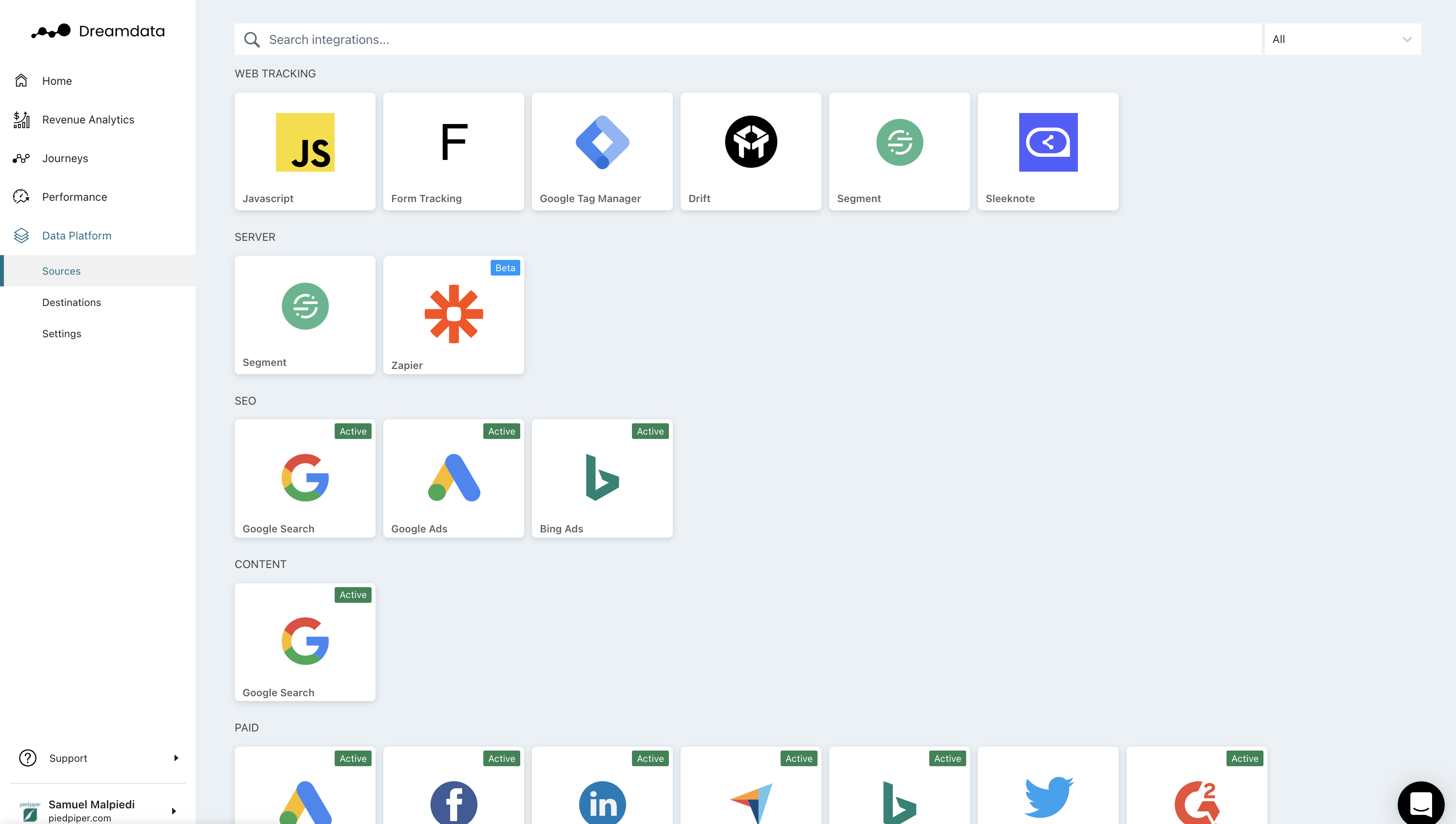 On the Sources page, select "LinkedIn Ads" under the "Paid" section.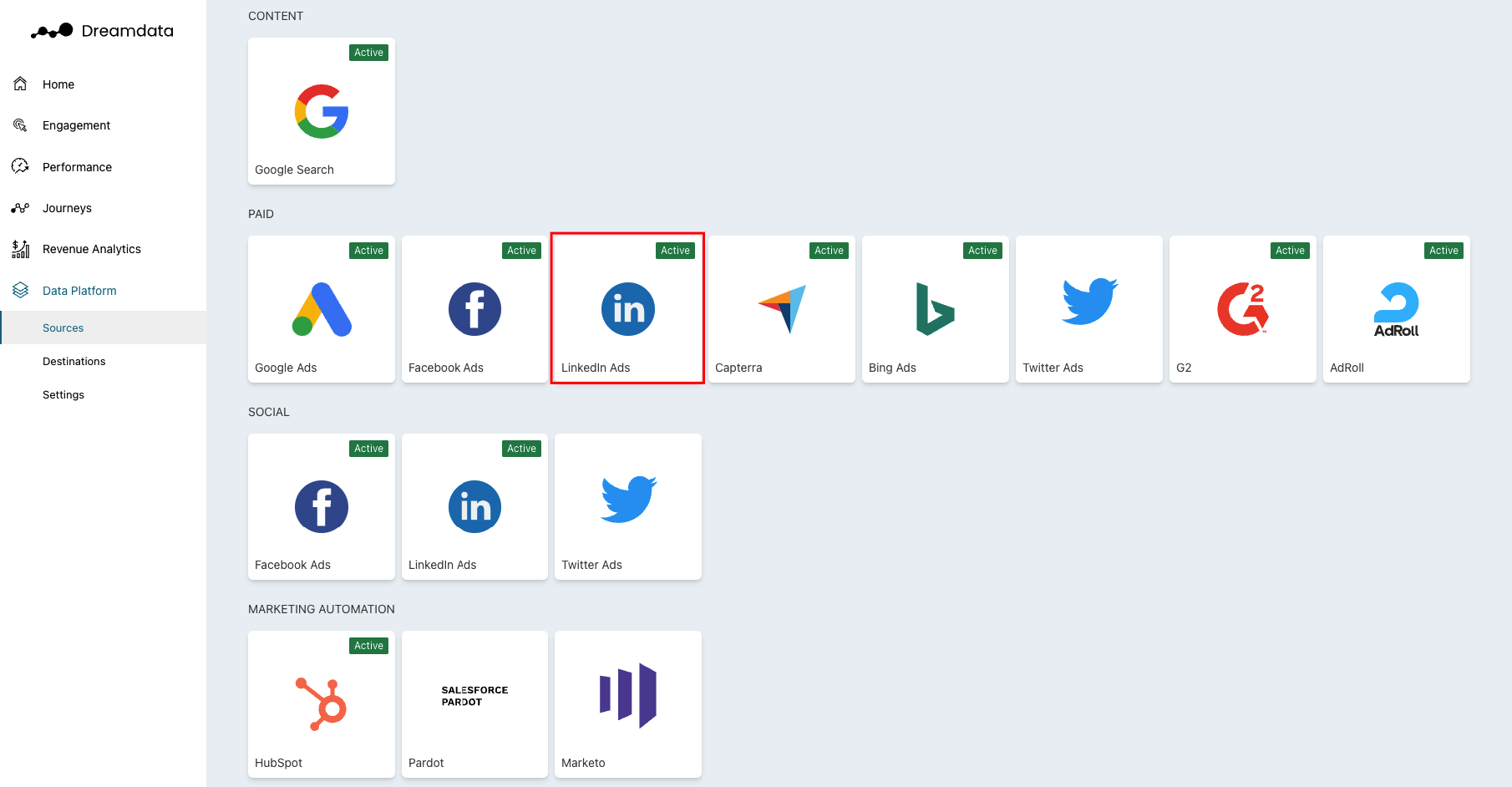 Click "Enable" (a new tab will open).

In order to proceed you need to be signed into your LinkedIn Account.
Grant Dreamdata access by Clicking "Allow".

Make sure relevant accounts are set to "Active" and Click "Save".

You're all set 🔥 It can take up to between 24 – 48 hours before data begins to appear.
Tracking
When running Linkedin Ads it is important to add the campaign id (campaign_id) to the URL of the Ad landing page.
This will allow us to gather specific data on the ad and campaign when your Linkedin ad Visitors land on your website. Most importantly, we will be able to run ROI calculations at the Linkedin campaign level.
You want to find the Campaign Id. You can find this within your Campaign Dashboard inside your Linkedin Campaign Manager account.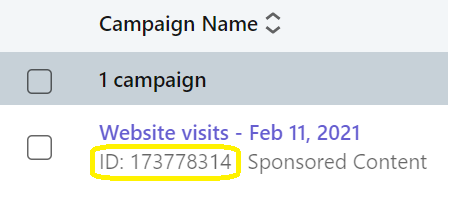 When setting up the Ad you will add a Destination URL where you will provide the landing page along with any UTMs you want to add. Here you need to include '&campaign_id=173778314 (based on the example above)

You will end up with something like the below:
http://dreamdata.io/?utm_source=Linkedin&utm_medium=socialmedia&utm_campaign=Q12021Linkedin&campaign_id=173778314
Linkedin does not support dynamic UTMs at the moment, so you will need to find the campaign id and add it manually to each ad.