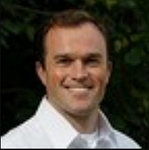 Updated by Nicholas Wright
It is recommended to include Dreamdata within you Cookie Bar information. Generally, we recommend that you list Dreamdata as an Analytics/Statistics cookie. Below are some examples and suggestions. I must note that this is not specific legal advice, and that how companies implement their cookie policy is solely the responsibility of the company. Of course, we will gladly provide any additional information and help in this process:
Statistics/Analytics Cookie Description examples: 
Statistics cookies used by web analytics tools collect information that helps us to better understand how our visitors use our website. They measure the number of sessions, page views and collect information about preferences, which helps us to improve the visitor experience. All information collected by cookies is aggregated and therefore kept anonymous. You can block suck cookies or opt-out if you want to and still use our website, but it will prevent us from continuously improving the website experience for our visitors.
These cookies allow us to count visits and traffic sources so we can measure and improve the performance of our site. They help us to know which pages are the most and least popular and see how visitors move around the site. All information these cookies collect is aggregated and therefore anonymous. If you do not allow these cookies we will not know when you have visited our site, and will not be able to monitor its performance.
Dreamdata company/service description example:
Analytics in order to present a transparent, actionable analysis of what drives B2B revenue. The cookie is set by Dreamdata to analyze how users interact with our website, from which channel they entered the website and which pages are most relevant to them.
Additional Data points you may or may not include in the cookie bar:
Processing company address

Dreamdata Kalvebod Brygge 39, 1560 Copenhagen Denmark

Data Purposes

Analytics

Technologies Used

Cookies

Data Collected

IP address
Browser information
Usage data
Date and time of visit
Location information
Cookie Id

Location of Processing

European Union

Data Recipients

Dreamdata

Terms and privacy policy of the data processor