How to set up Dreamdata Web tracking (analytics.js) manually
How to set up Dreamdata Web tracking (analytics.js) manually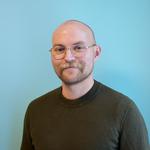 Updated by Rune Juul-Stokholm
How to set up Dreamdata Web tracking (analytics.js) manually
Dreamdata can track users who are visiting your webpage. We do this by adding a tiny piece of Javascript code to every page you would like to track.
It can take up to 48 hours for the tracking data to show in the Dreamdata app once you successfully integrated it.
What will you need?
Access to your web hosting platform.
If you're not sure how to implement this, you may want to ask your web developer.
How do I integrate?
On Dreamdata's main menu, click on Data Platform and then select "Sources".
On the Sources page, select Javascript at the top left corner.
Select and copy the code in the grey box.

Paste it immediately after the <head> tag on each page of your site.
Your tracking data should be flowing, however in some cases it can take up to 48 hours to show; to check whether data is streaming, in the Dreamdata app, click on data Platform > Sources > Web Tracking. The number of events on the right bottom corner should be higher than 0, and you should be able to see data when you click on the See events buttons.