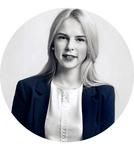 Updated by Siminta Jacinavice

This dashboard lists companies that have interacted with your business that we were able to identify based on your connected sources and our tracking. Moreover, this feature allows you to see when was the last time a unique company was active on your website and how many sessions they had. This will allow you to identify active accounts and plan outreach and/or targeting appropriately.
Filters

Date: Filter the time period that companies has activities in
Channels: Companies has activities from certain session channels
Sources: Companies has activities from certain session source
Campaigns: Companies has activities from certain session campaign
Company Country: Choose companies that are in certain countries
User Country: Choose companies that have contacts from certain countries
Account Created In: Choose which system companies exist in. We create a company entry in Dreamdata, when we can find a corporate email domain in your tracking events, but can not find this company in your Primary CRM or you haven't connect a CRM with Dreamdata.

Accounts: Known companies, typically coming from your CRM, or created in Dreamdata according to a business email domain.
Company Leads: Companies not in the CRM with no business email registered among the traffic associated with the company domain.
Companies

You can search for specific company journeys in the search bar. Each company will have a contact or user id assigned under their Customer Journey. Sessions and Last Seen features will allow you to see how engaged they are with your company.
Note: To get more information click on the company that you are interested in. This will display the customer journey data we have gathered. 
Different Stages of the Pipeline

First Touch → Opportunity Won - This shows an overview of metrics related to customer journeys that were won as a deal.
First Touch → Sign Up - This stage represents the activity an account has before it's identified. I.e, when someone from the accounts identifies themselves by submitting an email through some form on your website. At that point they will be counted as a Sign Up.
Sign Up → Opportunity Created - This stage represents the time it takes from having an identified account to an actual sales opportunity is created.
Opportunity Created → Opportunity Won - This stage usually represents the negotiation segment in your sales pipeline.
Customer Journey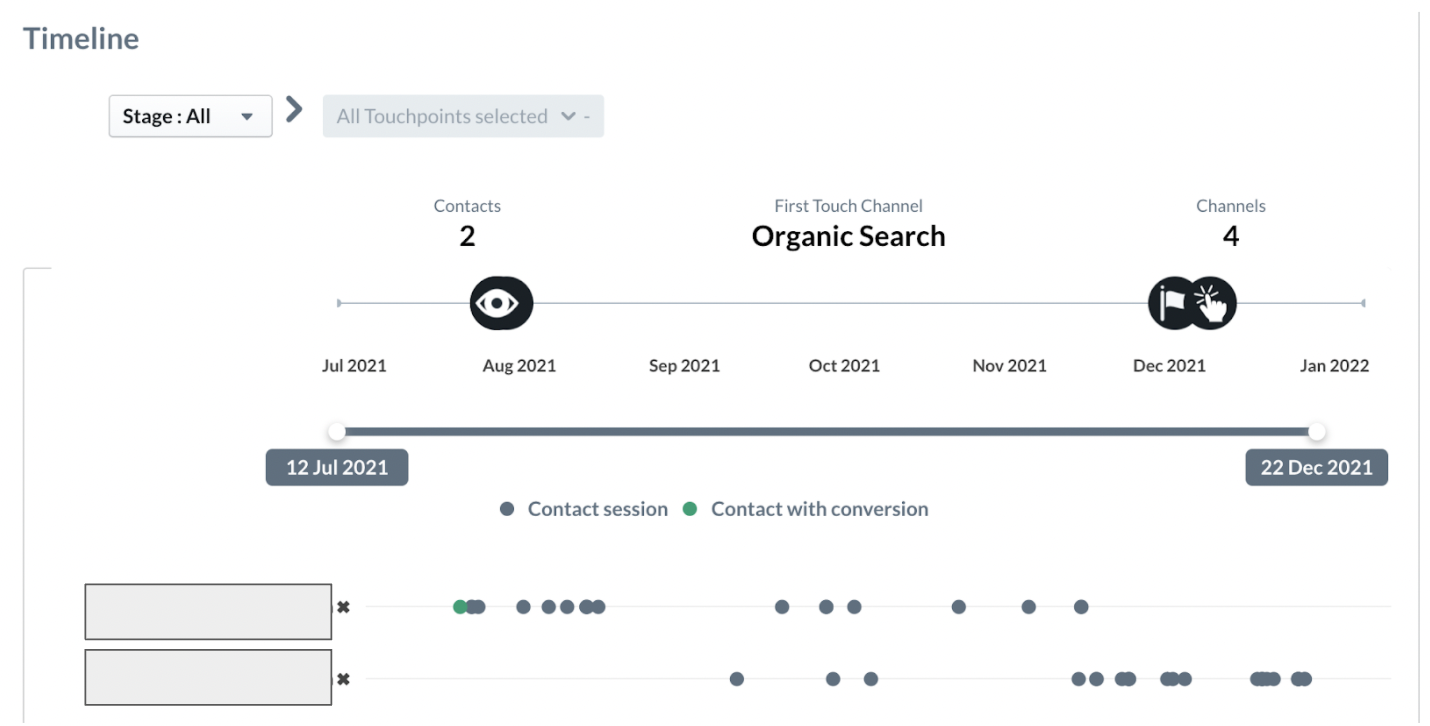 This is a visualisation of the account's customer journey.Here you can find all touchpoints that Dreamdata has pulled for you. Each touchpoint is assigned to a specific contact. Therefore, you can see who took initiative and who spent the most time researching your product.
Overview of the Touchpoints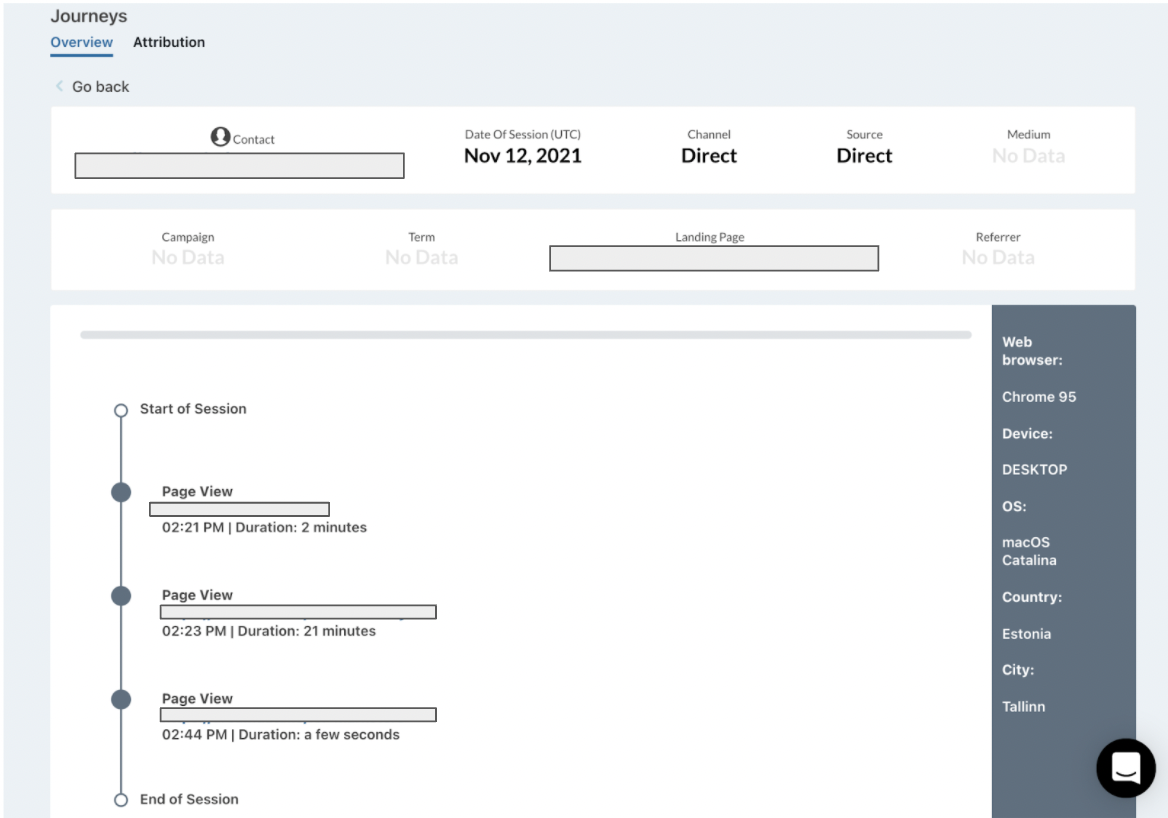 By clicking on the individual touchpoints, you will be able to get additional information that took place during this interaction. This could help you to identify what the accounts are interested in. One benefit of this is, you will be able to personalise sales meetings and/or outreach.
Contacts under Customer Journey

Under contacts feature, you can find all the contacts assigned to this account. You also have the possibility of choosing specific contacts you want to see in the customer journey, simply do that by clicking on the boxes on the left side.
Note: If under contacts you see a combination of letters and numbers (anonymous ID) that means the account is not identified yet.