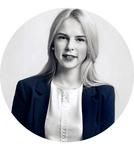 Updated by Siminta Jacinavice
With this dashboard, we provide an overview of your conversions. Conversions are a group of events that represent a specific type of conversion for you, that has been recorded on your Dreamdata account. Typical conversions would be: Demo Request, Free Sign Up, Trial Sign Up, and Request Sales Call.
Setting Up Conversions
When you start using Dreamdata you will find already pre-defined conversions. Remember to edit them based on your preferences and business case.
Note: Find Conversions under Data Platform →  Settings →  Conversions
The conversion definitions mainly impact the W-shaped attribution model where touches with conversions are given more value. Furthermore, they are highlighted in the Customer Journey view.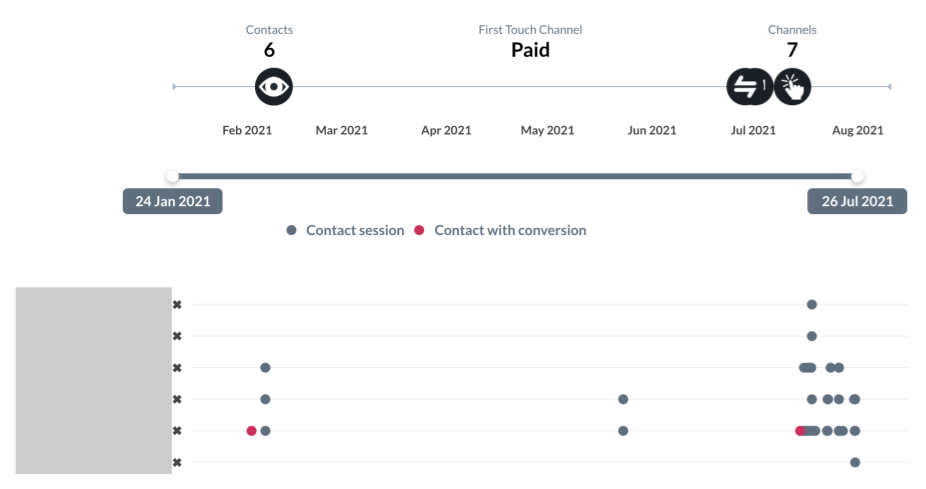 Filters
Date: Set the time period you want to investigate
Events: Choose the event you want to analyse
Conversions: Set the conversion to be 
Corporate Email: Set the corporate email to be 
Data Source: Set the data source based on your integrations 
Aggregation: Set the time frames you wish your data to be displayed
Grouped by: Choose certain options to see how it affects your deals
URL
Event
Conversions
Campaign
Data Source 
Email Domain
Metrics
Events: User interactions on your website that we classify based on your conversion settings 
Contacts: The number of visitors who we have been able to attach an email to their user id
Companies: The number of companies who are attached to Contacts or the number of companies in your CRM who we can be attached to any visitor traffic (anonymous)
Graphs and Tables
Events, Contacts and Companies over Time
We provide a graph showing the user interactions (Demo Request, Free Sign Up, Trial Sign Up and Request Sales Call), over the period of time specified in your Filters. This information can help you understand which interactions are performed more often.
All Events
In this table we will list data about events that took place on your different marketing channels. Each event will have its timestamp, data source, account name & email. The column next to the account emails will have true or false terms in regards to corporate emails identification.
Events and Contacts by Conversions
We provide a graph showing all user interactions and contacts assigned over the period of time specified in your Filters. This information can help you to compare events over contacts.
Note: Change Group By filter to display: Data Source, Email, etc.
Conversion Performance
In this graph we provide you with information you need to understand the performance of each Conversion. This report is broken down into: events information, contacts and companies associated with these events.